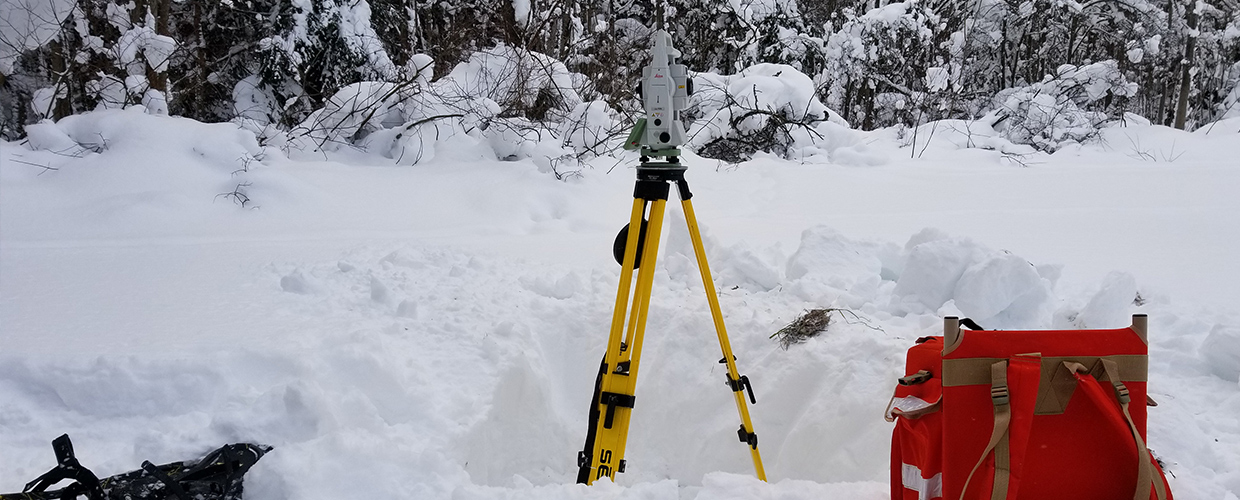 EcoStrategies Civil Engineering, PLLC (EcoStrategies) offers a range of land surveying services in New York and Pennsylvania and it would be our pleasure to discuss any potential business needs or opportunities that you or your organization may have.
For more information please contact Matt Robinson via phone at
(716) 664-5603 x 401 or email at This email address is being protected from spambots. You need JavaScript enabled to view it..


Some typical services we offer are:
Boundary Retracement Surveying
Whether you require a boundary survey as part of a real estate transfer, or just want to know where your property lines are, we can meet your demands on-time and deliver with high quality results prepared in accordance with the most current standards of practice.

Subdivision Design
Planning to subdivide your property? EcoStrategies can provide a design tailored to your vision that is in-line with the most current state and local standards for subdivision review. Our land surveying services include the preparation of a boundary retracement survey for the project perimeter with lot configuration design and official subdivision mapping. We can also provide topographic mapping, road layout/design, and utility placement services. Our engineering services for subdivision design dovetail seamlessly with the remaining requirements such as green infrastructure practices for stormwater management, erosion and sediment control, and water & sewer facilities design.

Oil & Gas
Our firm is very familiar with the current local and regional state of the Oil and Gas industry. We offer a variety of land surveying services to assist organizations in the oil and gas industry ranging from well platting to right-of-way and boundary surveying to pipeline layout and mapping. We can utilize geographic information systems to spatially organize your data and produce effective maps of your facilities. Our engineering division specializes in providing project planning, development, and oversight as well as pipeline operation and management services at competitive rates.

Construction Layout
EcoStrategies surveying personnel are available on-call to provide high accuracy layout for your building or construction project. We will work closely with you or your contractor to minimize redundant layout and avoid repeated trips to the site while providing all the information you need on the ground to ensure the proper construction of your project. We are fully insured and OHSA trained to work on large-scale construction projects.

ALTA/ACSM Land Title Surveys
The American Land Title Association has specific requirements for the preparation of land surveys as they regard the acquisition of land title insurance. EcoStrategies is well versed in the unique demands of land title surveys and is fully capable of providing these surveys in accordance with the most current Minimum Standard Detail Requirements.

Geographic Information Systems
Need to spatially reference your data or transform your raw data into an informative map? We have the skill in cartography and geodatabase development to get your data spatially organized and on a paper or web map that is user-friendly. Whether it's a facility location map, trail map, or tract map, we can make it happen with professional looking results. Simply put, we can generate data for you or leverage your existing data to create any map of any size in any format and won't stop until you're satisfied.
Conservation Easements
EcoStrategies understands the need to preserve certain lands for future watershed and other natural resource protection.  We have worked with many local and regional non-profits and other organizations, assisting with their land conservation efforts by providing easement survey maps in accordance with a variety of different mapping requirements.